Kvarnstugan is a private family owned property. The premises are maintained by a concierge and a gardener. All matters related to renting are managed by the owners of Lådfabriken You reach them by using the contact form here-under.
here you may find Kvarnstugan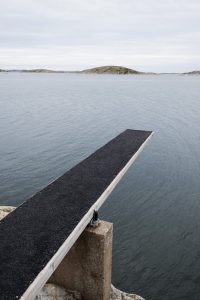 The best way to get to Mollösund by car is to drive E6 (which runs Copenhagen – Gothenburg – Oslo). Mollösund is within an hour drive from Gothenburg.
From the E6 there are exits to Orust both when you come from the north and from the south. Follow the signs with road 160 towards Tjörn / Orust, then signs with road 178 towards Tegneby. Then drive in the direction of Mollösund.
In Mollösund: drive to the left directly after the football field, drive into Ängsvägen and directly to the right (Kvarnvägen), drive 150 meters along the road, up the hill and park right in front of the house.
be aware of the following:
Kvarnstugan is rented on weekly basis (6 nights)
Arrival Monday between 12-3 PM
Departure Sunday before 11 AM
Week price: 12,000 SEK
Week price high season: 15,000 SEK (week 25 – 35)
Fiber optic, Wi-Fi and 1 parking are included
Kitchens are fully equipped
Bed linen, kitchenware and towels are included
Final cleaning costs 1,200 SEK is not included
Please contact us if you have any other question or concern. If you wish to book you can go directly to the booking page. We send rental and payment conditions as well the house rules to those interested before signing a lease.
Välkomna – Welcome to Kvarnstugan